Do you have a scar? Did you know that scars can affect us in all sorts of ways?
The treatment of scar tissue is a vital, and often overlooked, element in the treatment of musculoskeletal and myofascial pain. Often, people just don't realise that scar tissue can have such an impact. Fortunately, help is at hand!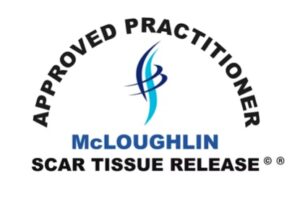 Bowen Therapist at The Hub, Jayne Townsend, has recently gained an additional qualification in Mcloughlin Scar Tissue Release® or MSTR®. As an approved MSTR® Practitioner, Jayne is able to help you with your scars, whether they are from surgery, wounds, or burns. Additional applications include conditions such as Plantar fasciitis and Carpal tunnel syndrome.  
Using only gentle pressure, this hands-on technique aims to release the binding collagen fibres that can restrict blood and lymph flow in and around scar tissue. 
Even though your scar may be many years old, MSTR® could be the treatment your body has been searching for, to help relieve the restrictions that scar tissue is causing. 
Often just one or two sessions can produce dramatic changes that you can see and feel. 
MSTR® can be performed as a stand alone treatment, or combined with Bowen Therapy for an integrated, whole body approach.
Some recent comments from clients:
"My wrist had been badly fractured, requiring surgery. Six months later, despite physiotherapy and daily exercises, range of movement was restricted. After just one session of MSTR I was surprised and delighted to be able to move my hand more freely. My Physiotherapist was impressed with the results!" VM, Truro
"I hadn't really thought about my scars from spinal surgery many years ago… but after MSTR I felt different  – mainly I had so much more energy!" KC, Mount Hawke
"After MSTR my scar is not as visible. I also don't feel squeamish about touching it anymore." MT, Falmouth